CEREC in Milpitas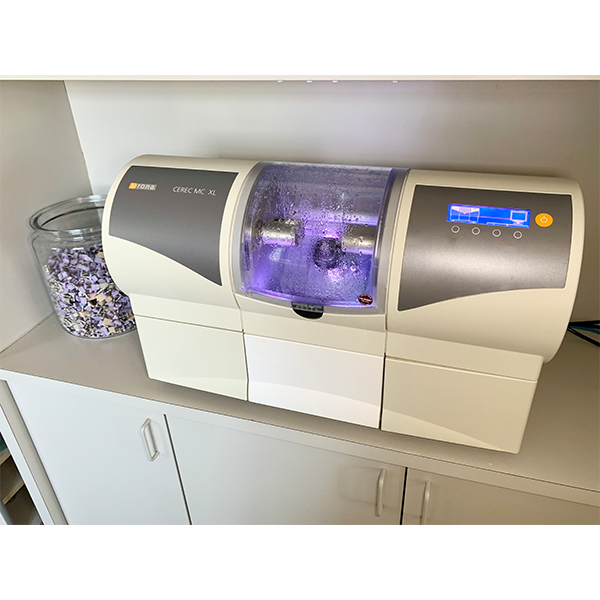 Why You Deserve a CEREC Same-Day Crown
Are you seeking a more convenient and efficient dental crown experience? Look no further than our CEREC same-day crowns. Here's why you deserve this innovative and patient-centered approach:
Less Invasive Process: Say goodbye to uncomfortable putty impressions that trigger gag reflexes. Our advanced intra-oral scanner captures detailed images of your teeth, eliminating the need for messy molds. Our conservative dental philosophy prioritizes preserving healthy tooth structure. If a cavity is too extensive for a filling, we recommend a crown.
Extreme Precision: Our digital scanner captures precise impressions of your teeth and gums. With this data, we craft an in-house CEREC crown that replicates the appearance and feel of a natural tooth. The accuracy of these scans ensures a superior fit compared to traditional crowns.
Time Efficiency: Experience the convenience of receiving your crown in a single appointment. No more scheduling multiple visits or enduring multiple shots. We design and manufacture your crown right before your eyes using our milling unit. Watch your personalized crown come to life in various shades that match your natural teeth. Say goodbye to weeks of wearing uncomfortable temporary crowns.
No Temporary Crowns: Bid farewell to the discomfort of temporary crowns. With CEREC, you'll leave our office with a permanent crown on the same day, eliminating the need for temporary solutions.
Long-Lasting Quality: CEREC crowns are built to stand the test of time, lasting for many years with proper oral hygiene at home and regular hygiene visits. Simply adhere to a routine of brushing twice daily and flossing every night for enduring results.
Explore Your Options Today!
Our experienced team will work closely with you to determine the best treatment plan based on your budget and needs. Achieve the smile of your dreams with personalized guidance. If you have any questions regarding CEREC in Milpitas or wish to schedule an evaluation or appointment, reach out to our office at (408) 262-0804.