Invisalign in Milpitas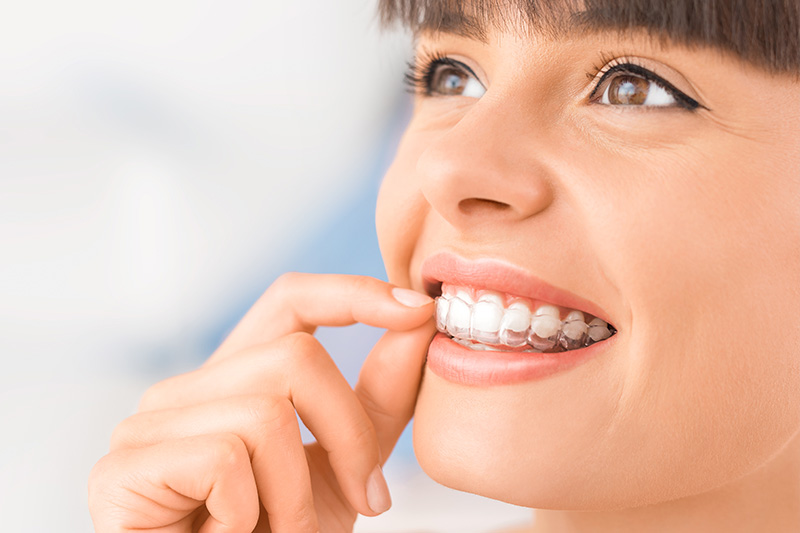 No braces or wires: Invisalign is the tried and true alternative to traditional braces. Invisalign consists of a series of clear, BPA-free plastic, custom-fitted aligners that straighten your teeth without brackets and wires. The aligners are removable, extremely comfortable and nearly undetectable. Dr. Yen can utilize Invisalign to correct many orthodontic problems making it easy to get a healthy and amazing smile. If you, your teen or your child prefers Invisalign to traditional braces, we can help.
With our advanced Invisalign system, straightening your teeth is a more pleasant and hassle-free experience compared to traditional metal braces.
Benefits of Invisalign
Easier to clean: traditional braces are a hassle to keep clean. It's easy to remove the trays and eat whenever and whatever you want.
Less dental office visits: you will receive several different trays for several phases right away so you can change out the trays yourself at home with our guidance.
No food adjustments: eat and drink whatever you want! The clear trays make it much easier to clean your teeth afterwards.
Look better: hide your dental treatment! No more metal brackets or wires. The clear aligners are nearly undetectable.
More comfortable: tightening of traditional braces cause teeth to be quite sore leading to discomfort. You can remove these clear aligners when eating, brushing, and flossing. No more metal scraping your tongue, cheek, or gums.
Safe for children, adolescents, and adults: children between 8-12 are usually monitored for orthodontic treatment. We usually recommend waiting until your child is between 13-14 to receive clear aligner treatment.
Fixes dental issues: clear aligners can fix: crowded teeth, crossbite, gap teeth, misaligned teeth, open bite, overbite, or underbite. Fixing these issues aids in decreasing cavities and gum disease.
Invisalign Near Me, Milpitas
Please visit our office in for a proper assessment of your case to determine whether you're a good candidate for Invisalign. Call our office at (408) 262-0804 or schedule an appointment for Invisalign in Milpitas.